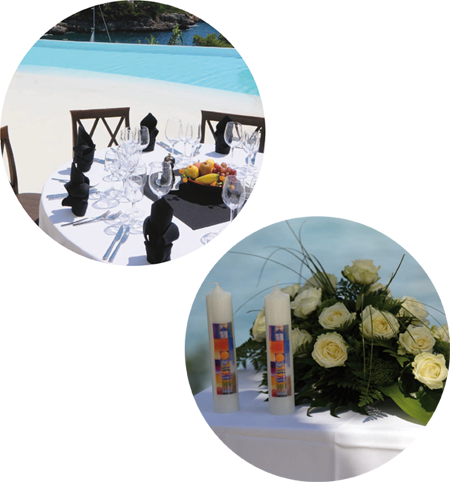 Multifaceted and unique – that is Casa Roel. The villa offers more than 800 m²
of living space over three floors with 6 en-suite double bedrooms. Over three
metres high and 25 metres long, the glazed wall of the living/dining area
can be lowered completely into the ground at the touch of a button, creating an
amazing transition into the outdoor space. Have a sunbathe and relax in the grounds,
which cover more than 4,200 m² with rock waterfall, lagoon-style pool and gardens.

In addition to an indoor lounge with billiards, bar and imposing view of the sea bay,
as well as a 3D cinema, the property also offers an outdoor whirlpool heated year-round
and a fitness room with sauna.