TERRACES
ENJOYMENT WITH ALL OF YOUR SENSES
Through our multiple themed terraces, you'll reach the lovely bay of Cala Serena right from our property. Would you like a BBQ right on the beach? The lower terraces of CASA ROEL run right into the bay and almost form a perfect unification of the water and the land.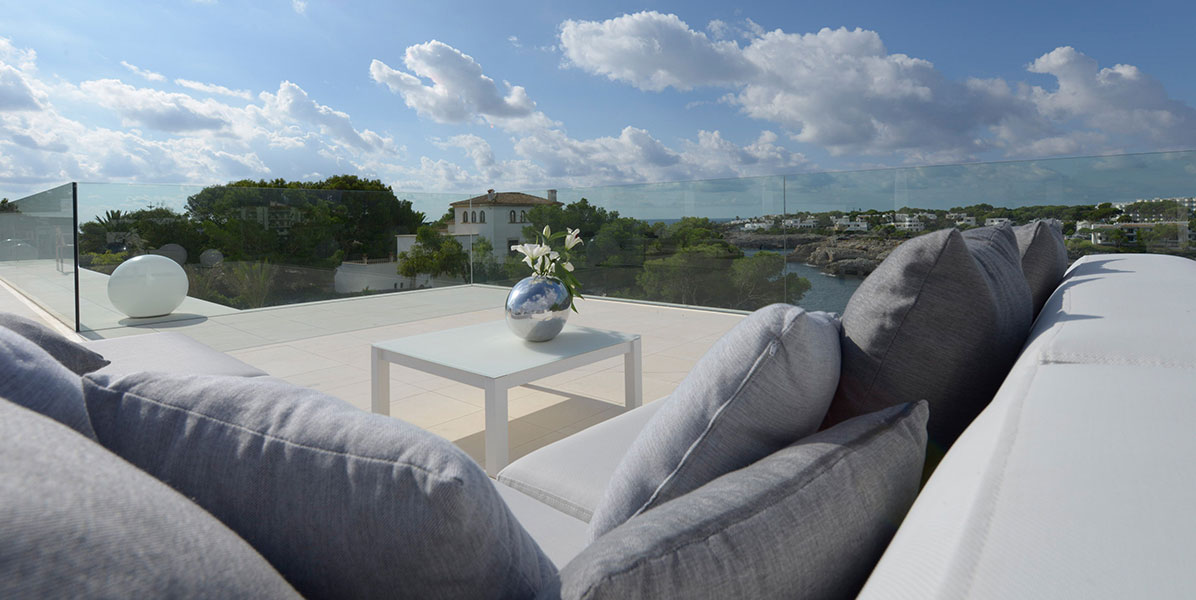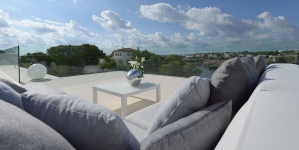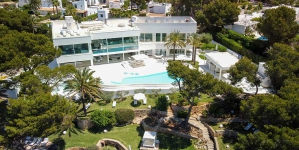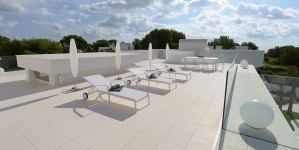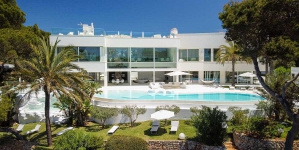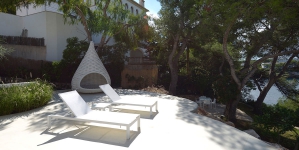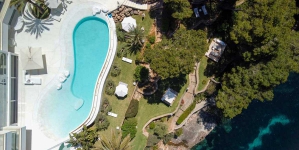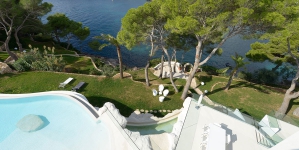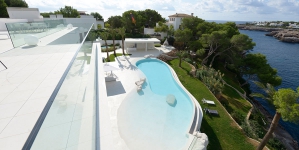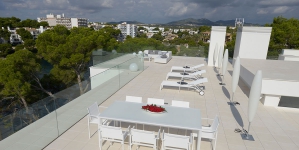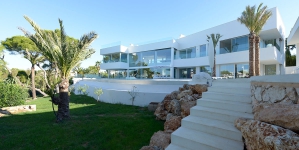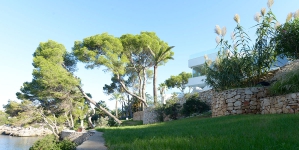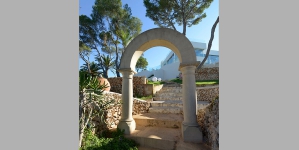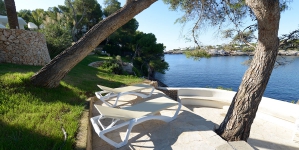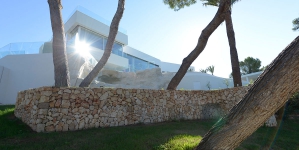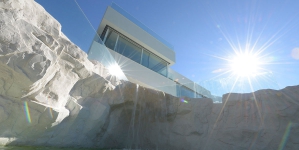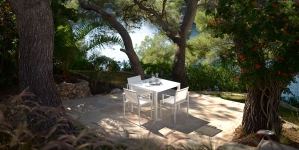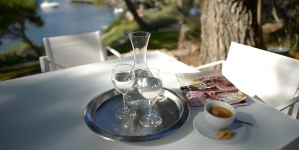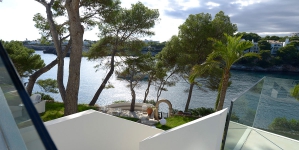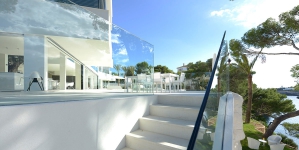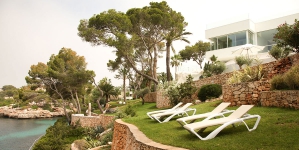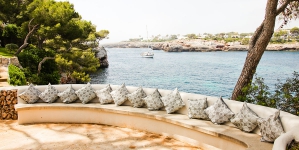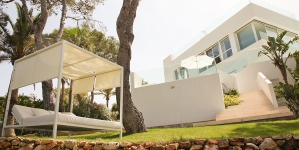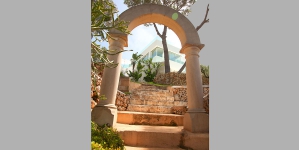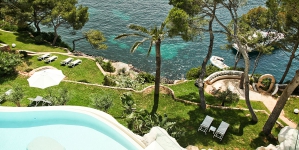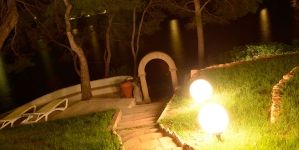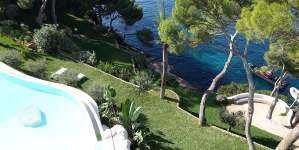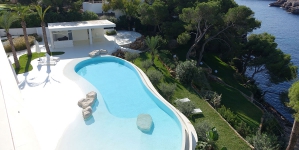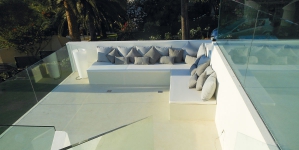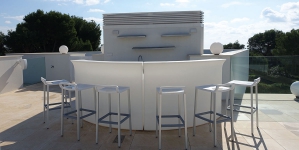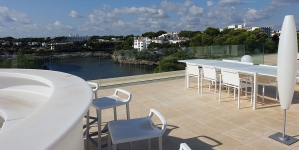 The spacious roof terrace with a panoramic view of the entire bay, the sea and the expanse of the interior countryside, offer a fantastic starting point for a sunbath, chill out evenings together to enjoy the sunset, but is also the perfect location for an unforgettable roof top party.

It's not only romantics who will wax lyrical about the unique interplay of old groves of pine trees, with colourful blooming bushes and flowers and the illuminated blue of the pool and the sea.

CASA ROEL – a symbiosis of design, nature, water, air and earth.