LOUNGE & LIVING
THERE'S NEVER A SECOND CHANCE FOR A FIRST IMPRESSION
Multi-faceted and unique - that's CASA ROEL. The 3 m high and 25 m long window of the living and dining area can be lowered into the flow at the touch of a button. So you have a seamless transition to the outdoor area.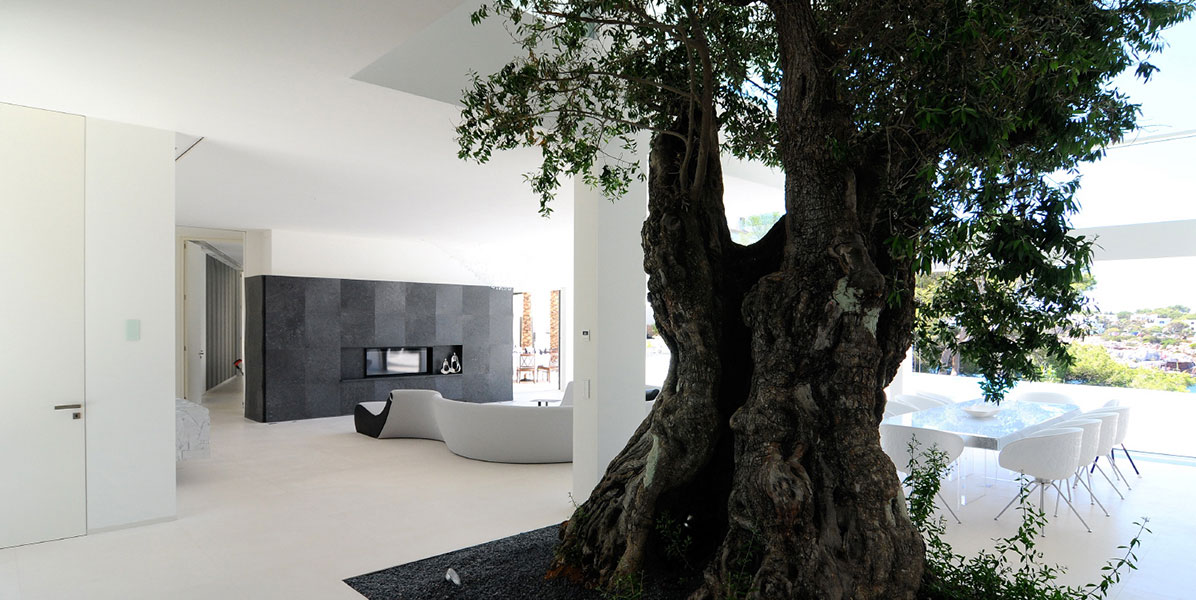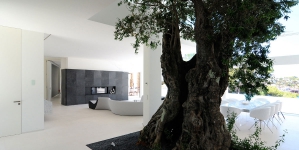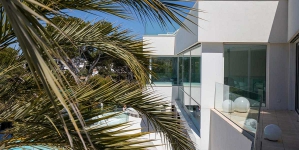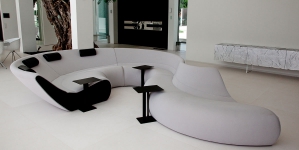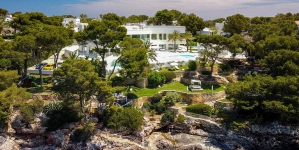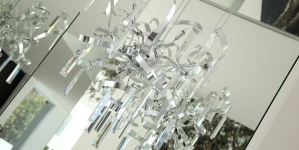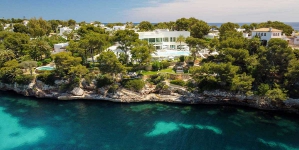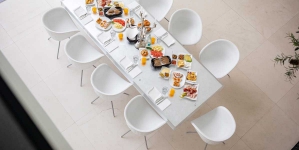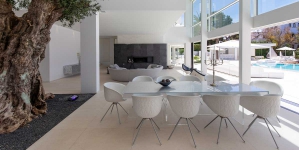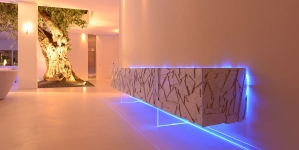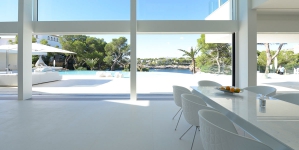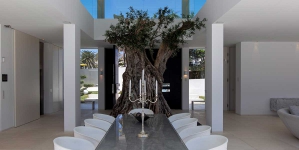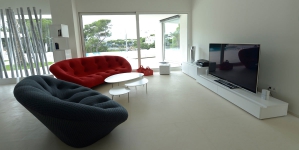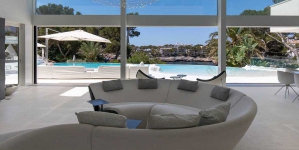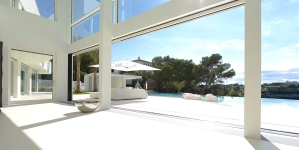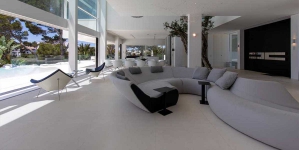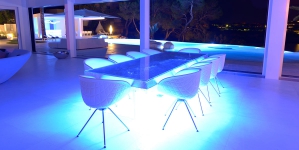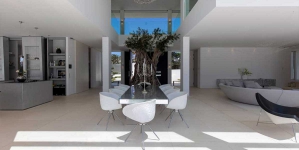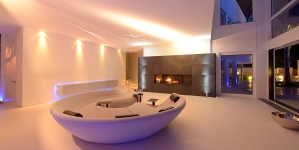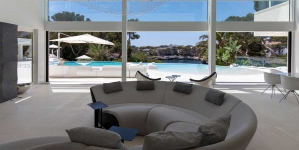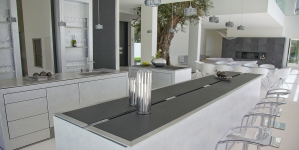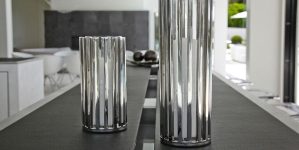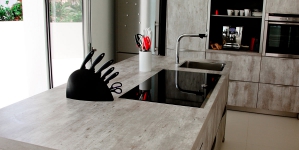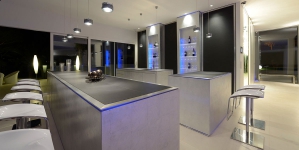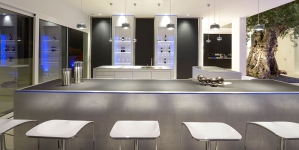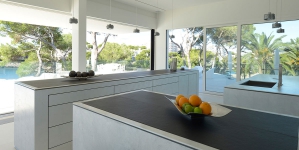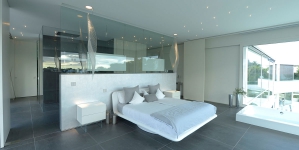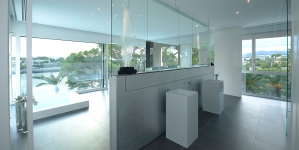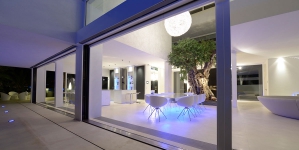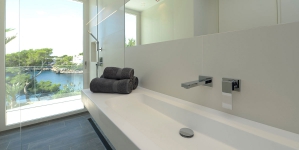 With the over 1000 year old olive tree in the atrium, there is a perfect contrast to the otherwise modern, designer oriented interior décor.

The design sofa landscape is perfect for relaxing and lingering at any time of day. Enjoy the dream-like ambience and the lovely view over the lagoon pool into the bay. During the winter months, the fireplace in the living room dining area, as well as that in the billiard lounge will transform CASA ROEL into a winter fairy tale.

The spacious roof terrace with a panoramic view of the entire bay, the sea and the expanse of the interior countryside offer a lovely starting point for chilling out together in the evenings to enjoy the sunset. It is also the perfect location for an unforgettable roof top party.