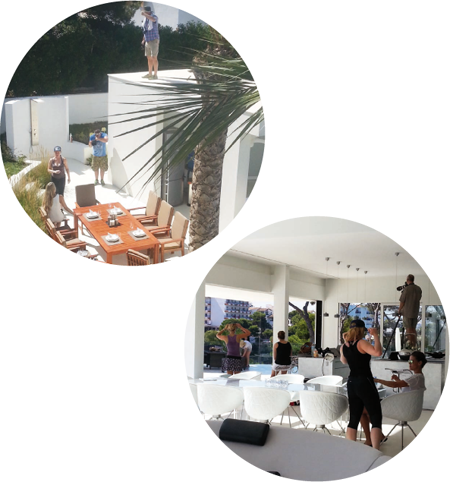 CASA ROEL provides the ideal backdrop for your lifestyle shoots. The site offers
countless motif possibilities and locations and guarantees incredible shots.
The perfect aesthetic, the right light, modern architecture and pure white
set against the alluring background of the blue sea, the idyllic nature and
the beauty of the island – creating the emotions that are essential for exclusive
shoots.

CASA ROEL is suitable for daytime, night-time, indoor and outdoor shoots.
Choose your perfect location from the various, individually themed outdoor
terraces and garden and pool areas.